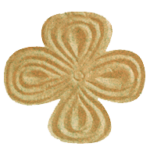 I offer a safe and confidential space where what cannot be spoken about anywhere else has the opportunity to find its voice.
Welcome to my website
I am a Jungian Psychoanalyst, Psychoanalytic Psychotherapist and Clinical Supervisor who has been in private practice in the Eastern Suburbs of Sydney for over 20 years.
I am a senior member and Training Analyst member of The Australian and New Zealand Society of Jungian Analysts (ANZSJA) with whom I trained and I am also a member of the International Association of Analytical Psychology (IAAP).
I have lectured and offered workshops both throughout Australia and internationally at clinical conferences in San Francisco, Montreal, Cardiff, Zurich, St Petersburg, Tokyo, Avignon (France) and London. I am widely published and currently hold the position of Deputy Editor of The Journal of Analytical Psychology: An International Publication of Jungian Practice and Theory (www.thejap.org).
Therapy for individuals and couples
I offer psychotherapy and psychoanalysis within a safe, confidential and thoughtful environment to both individuals and couples who are experiencing emotional difficulties and distress which interfere with their capacity to engage positively with life and relationships.
As a Training Analyst I also offer analysis to candidates in training.
» Find out more about Jungian Analysis and Psychotherapy
Clinical Supervision
As a Clinical Supervisor I offer collaborative clinical supervision for therapists, psychologists, counsellors and other professionals working within the social and mental health fields as well as supervision for candidates in training and also for those interested in entering Jungian training.
» More information about Clinical Supervision
Consultancy
I am available for work-place consultancy to organizations, institutions, groups and individuals who are seeking to make sense of the emotional and psychological dynamics of complex social systems and the impacts on participants' capacity to function creatively and effectively within them.
» More information about Consultancy
My approach
I have a general psychoanalytic and psychotherapy practice which encompasses diverse people with a broad range of personal, familial, social, cultural and intergenerational experience.
My approach similarly includes the wide range of perspectives necessary to meet the complexities of the following areas of psychological suffering in which I specialise:
Anxiety, Depression, Post-natal Depression
Traumatic Life Events, Post-traumatic Stress
Panic Attacks, Stress, Conflict
Disturbance of a Sense of Self, Identity Issues
Relationship Issues and Sexuality
Intergenerational Inheritance
Grief, Loss, Miscarriage
Loss of Self-Agency, Low Self-Esteem
Dream Work, Nightmares, Sleep Disturbance
Eating Disorders, Disturbance in Body Image
Self-harm
Migration, Displacement
Cultural Identity and Cross-cultural Psychology
Fertility Issues, Parenting
Repeating Patterns of Illness
Lack of Fulfilment and Meaning
Creativity, Creative Blocks
Life Direction and Repeating Life Patterns